Relish Media Launch Channel 4 Ad Pause
18 May 2023
Here at Relish Media Sheffield we are always looking for fresh innovative TV advertising solutions and we believe we have found it in Channel 4 via their on demand service utilising the 'Ad Pause' function, let us tell you about it...
What is Ad Pause?
Each time a user pauses the content they are watching, your brands static ad will fill the player. The player controls disappear after 3 seconds (desktop) and 5 seconds (big screen). The Ad Pause remains on screen until the user exits or resumes the content.
Take a look at the journey the viewer takes...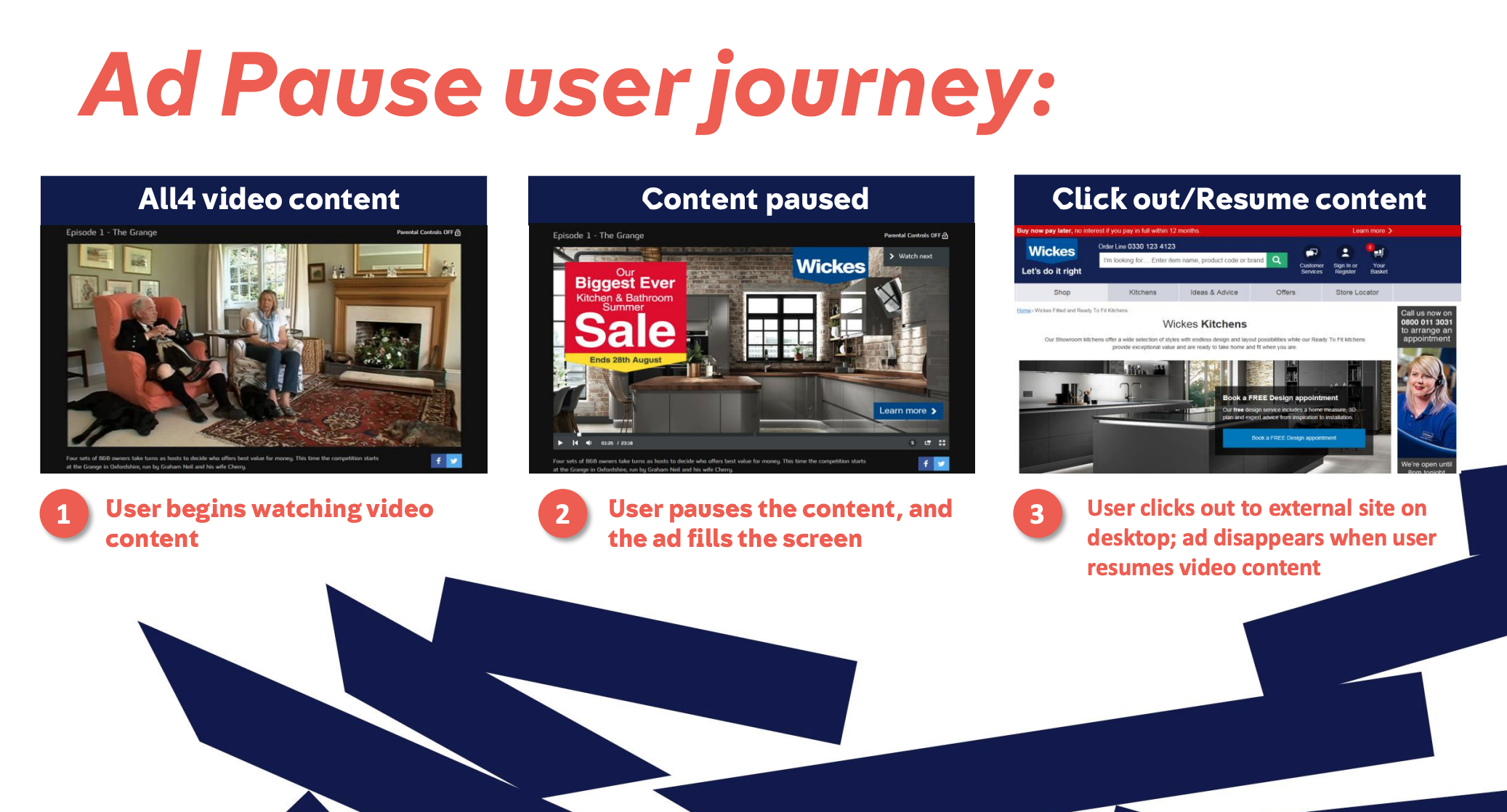 How cool is that!?? The best thing is it is completely targetable towards your desired audience and the region you wish to hit and we can have your campaign live within 5 days as we bypass clearcast - whoop! Get in touch to see how effective this option is and how ridiculously cost effective it is!
relishmedia.tv